Shandong Yanshan Precision Machinery Co., Ltd, as a subsidiary of Shandong Taishan Iron And Steel Group, was founded in 2000. Yanshan Precision Machinery co., Ltd has three core business industries as below:
Industry 1: Service of parts casting and precision machinery processing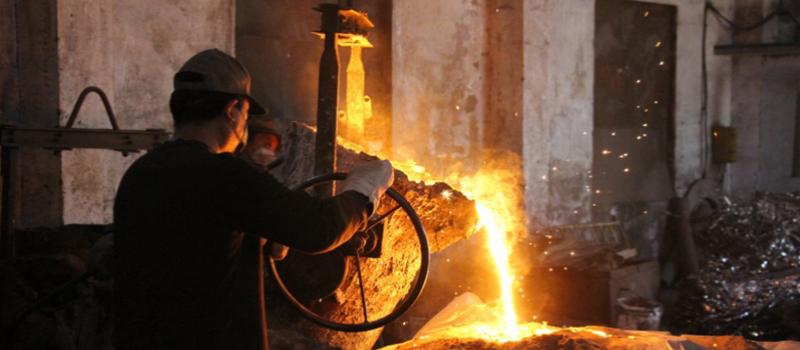 Yanshan Precision Machinery co., Ltd is an expert in metal parts casting and processing services, mainly providing investment casting, resin sand casting, expendable pattern casting, mechanical processing and follow-up services, and is a long-term supplier of Torishima and Pedrollo. Besides parts casting services for fluid chemical engineering, automotive parts, marine spare parts, engineering machinery, heat treatment equipment, food & medicine machine, energy, metallurgy and other industrial fields, we also could design parts and provide the customization service of high precision, high complexity and high performance investment casting.
The casting of Yanshan Precision Machinery co., Ltd has an annual output of 10000t, with large range unit weight (30g~5000kg) and small thickness (2mm).
Yanshan Precision Machinery co., Ltd could process various materials such as Martensitic stainless steel, austenitic stainless steel, ferritic stainless steel, duplex stainless steel, heat resistant steel, wear-resistant steel, carbon steel, low alloy steel. And we could provide heat treatment and surface treatment services to improve the strength, hardness and corrosion resistance of the casting.
Our precision machining workshop has about 3000m2 and has 5 machining centers, 40 CNC lathes, 3 CNC EDM machines and other equipment to provide various precision machining services for customers.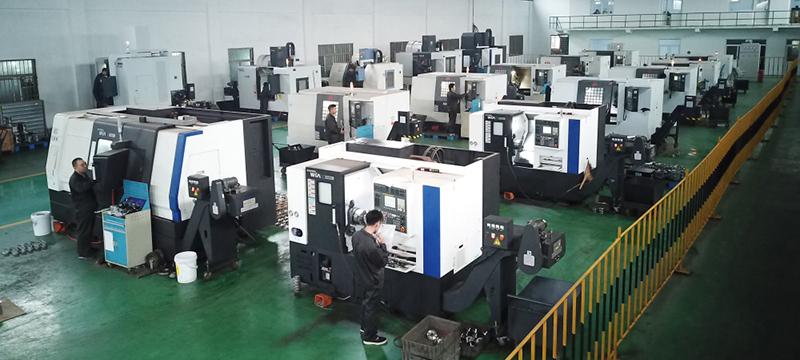 Sample delivery time: Within 30 days after the customer placed the order.
Industry 2: Reduced iron powder and Micro-Nano iron powder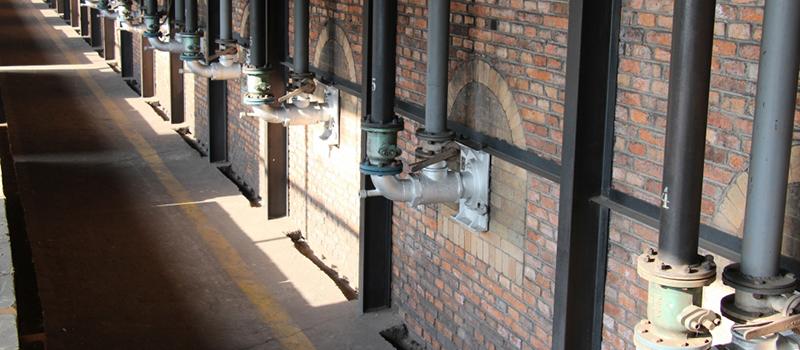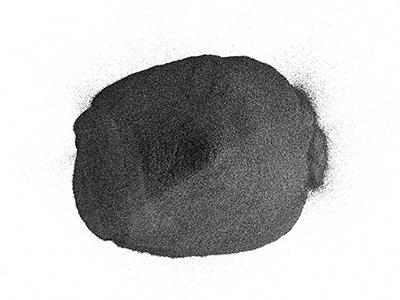 Reduced Iron Powder
1. Reduced iron powder
Yanshan Precision Machinery co., Ltd could produce 30000t of high purity reducing iron powder annually. The reduced iron powder produced by the self-developed "blast furnace gas fired tunnel kiln", with high purity (> 98.3% iron content) and wide particle size range (40, 60, 80, 100, 200mesh), is widely used in powder metallurgy, chemical industry, aerospace, medicine, food, military industry and other fields.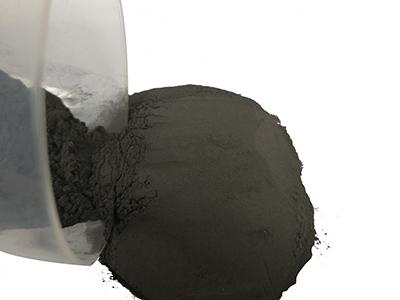 Nano Iron Powder
2. Micro-Nano iron powder
Yanshan Precision Machinery co., Ltd adopts the independent research and development design production technology to produce Micro-Nano iron powder with high purity (> 98.6% iron content), small particle size (14-30 um), wide particle size distribution (500, 800, 1000 mesh), which is widely used in diamond tools, cemented carbide, thermal battery, adsorption materials, food additives, medicine additive and other fields.
Industry 3: Magnetic core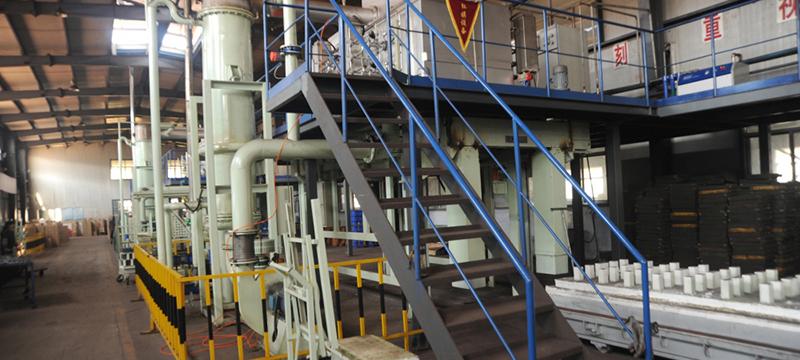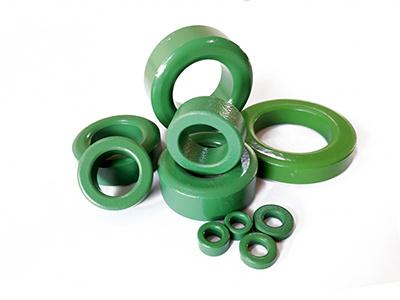 Magnetic Core
Yanshan Precision Machinery co., Ltd has two production lines, one is a fully closed production line with an annual capacity of 5,000 tons of ferrite powder, the other is a production line of 1,000 tons of high-performance ferrite products. Our core equipment is elevator furnace, which can realize automatic sintering with whole-process temperature control, and produce high quality magnetic core with high magnetic permeability, high Q value, broadband (f) and low distortion, which can be widely used in the fields of communication, broadcasting, television, computer, aerospace, automatic control and other electronic equipment.
Yanshan Precision Machinery co., Ltd attaches great importance to product quality and process control, and has successively passed ISO 9001, ISO 14001, OHSAS 18001, IATF16949 system certification and SGS product certification, and conducts production operations in strict accordance with the requirements of the quality system, providing customers with high-quality products and services. At present, our products have been sold to America, Italy, Germany, Spain, Holland, Japan, Korea, Turkey, Australia and other countries.
At the same time, Yanshan Precision Machinery co., Ltd has been paying great attention to employee training. According to the development situation of the company and the needs of employees, we regularly organize internal training and takes part in the training of third-party organizations to improve the working level of employees.
In addition, Yanshan Precision Machinery co., Ltd has been committed to environmental protection and has been praised and supported by the local government, laying a good foundation for sustainable and stable development.